Fort Augustus to Dollar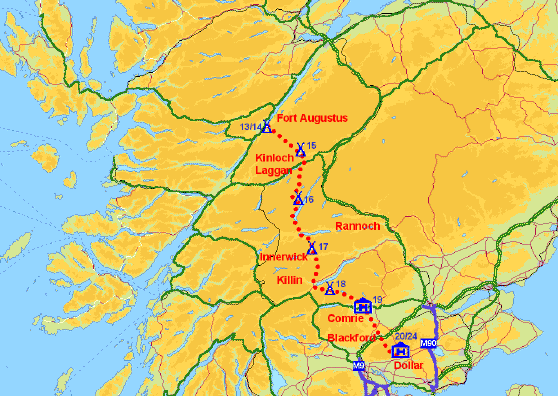 114 miles in 6 days
Following General Wade south, I climbed the 720m over the Corrieyairack Pass, a marvelous piece of road building with gentle gradients to make for an easy climb over the col into the Spey Valley. From there it was past Loch Laggan and into the remote Ben Alder Forrest to spend a night in a bothy on the shores of Loch Ericht, before crossing Rannoch and Glen Lyon to make for Killin and Loch Tay.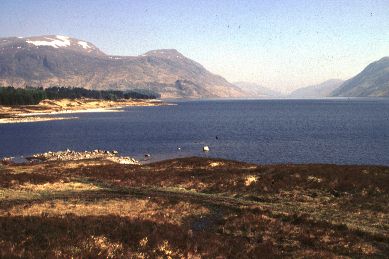 Loch Ericht with Ben Alder behind
The last stretch out of the Highlands took me over the watershed though Glen Lednock, past the Highland fault line at Comrie and into Strath Earn. Then just a short climb over the Ochils to a few days rest at Home in Dollar. Rushing to get home I overdid it and pulled a muscle in my calf which made for a longer than planned stay in Dollar.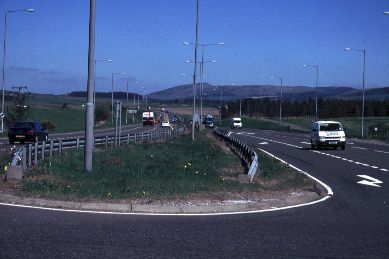 The most dangerous part of the trip!! Crossing the A9 at Blackford after 3 weeks at 2 mph, dodging 4 lanes of traffic moving at over 70 mph