Alston to Edale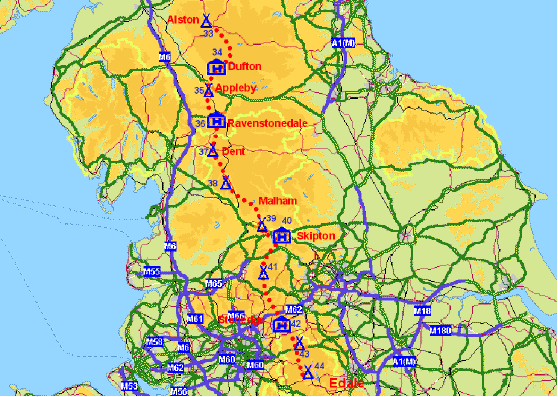 148 miles in 11 days
At Dufton I left the Pennine Way to head across the green fields of the Eden and Dent Valleys to approach the Yorkshire Dales from the west passing Whernside and Ingleborough.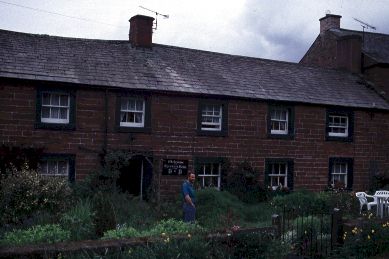 Liam, one of the many who provided hospitality during the trip standing outside his B&B in Dufton. The Stag Inn next door served an amazing portion of Lamb Henry, the culinary highlight of the trip.
My daughter Marianne joined me in The Dales for 5 days as part her fitness training for her 50 mile DOE Gold Expedition later in the summer. The Pennine Way was rejoined at Malham and followed to its end in Edale.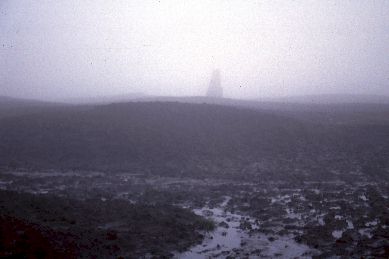 The low point of the trip, 3 wet days in the clouds on the flagstones that guide the Pennine Way through the peat hags of the Black Peak. Photo shows the trig point loaming out of the mist on the aptly named Black Hill.