Bideford to Cape Cornwell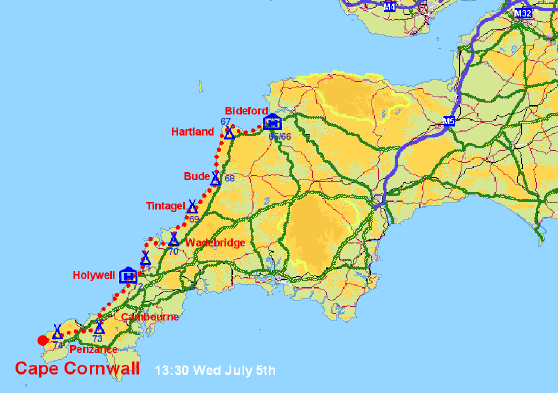 132 miles in 9 days
A day of rest in Bideford before some of the toughest walking of the trip up and down the cliffs of North Devon and Cornwall. Only 100m cliffs but 10 steep climbs down to sea level and back up takes its toll. However the pectacular coastal scenery with its cliffs and long sandy beaches made it worthwhile.
Trevose Head
My rule of not using any form of mechanical transport (earlier in the trip I declined to use the hotel lift much to the amusement of the staff!) meant leaving the coast to shorten the detours around several estuaries. The last couple of days took me along old tin mining tracks past old mines shafts to reach Cairn Kenijack above Bottalack and my first sight of Cape Cornwall, 75 days after leaving the only other Cape in Britain and the achievement of a lifelong ambition.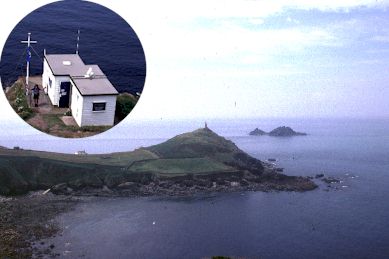 The end of the road at Cape Cornwall. I reached here on Wednesday July 5th at 13:30 accompanied by my wife Nicky who walked the last couple of miles with me.